How might an altered vision for the future transform our engagement with the past and the present?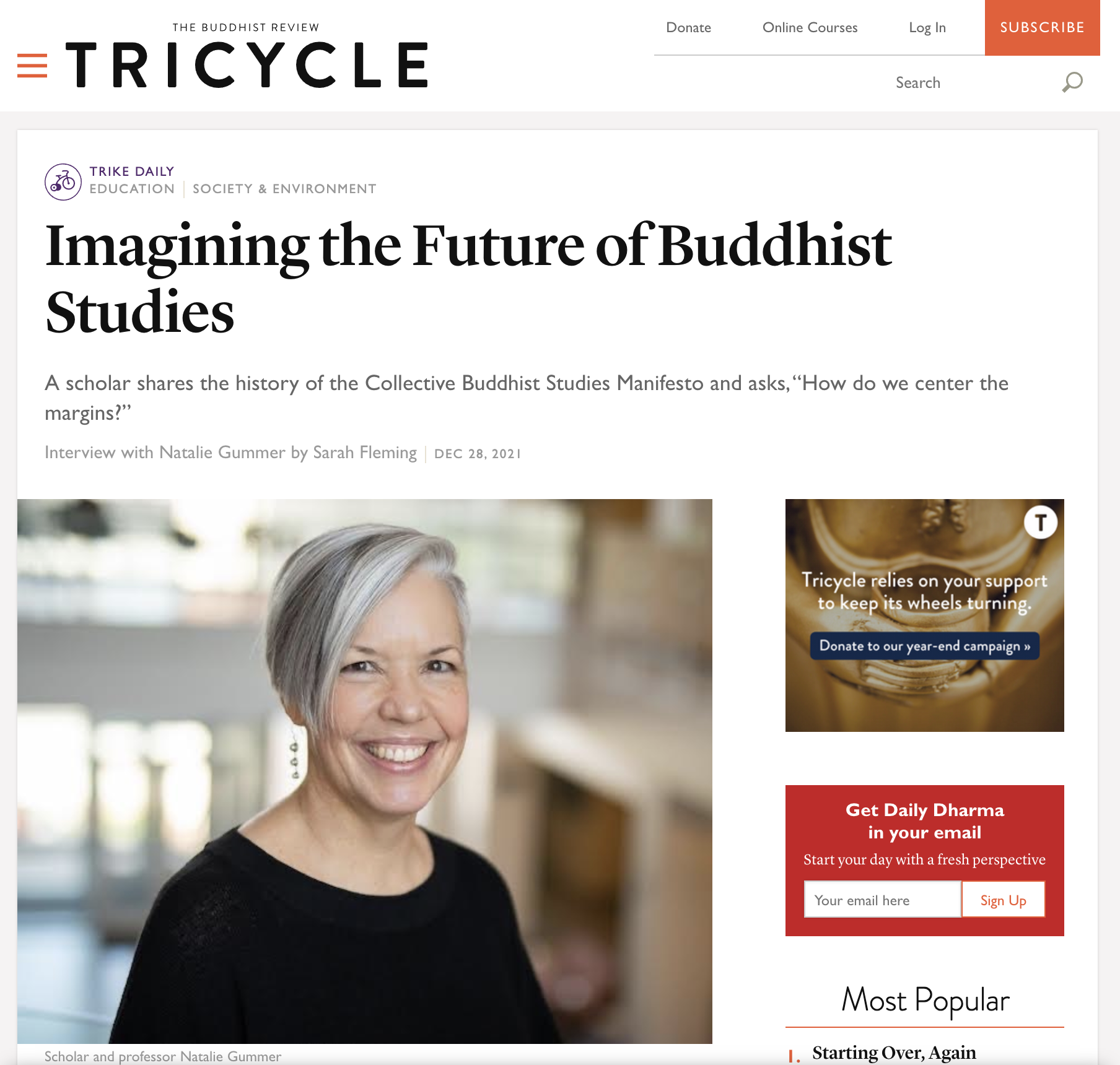 A scholar shares the history of the Collective Buddhist Studies Manifesto and asks, "How do we center the margins?" – An Interview with Natalie Gummer by Sarah Fleming, published December 28, 2021
What would you like to do in Buddhist Studies that you feel you cannot or should not do now?
What directions in the field are most exciting to you, and why?
How does the status quo in Buddhist studies limit or enable your ability to think critically and creatively about the future?
How should we grapple with and begin to move away from the legacies of white supremacy and European universalism in the ways we produce knowledge about Buddhism?
Submit a manifesto
See how to participate and format guidelines for more details